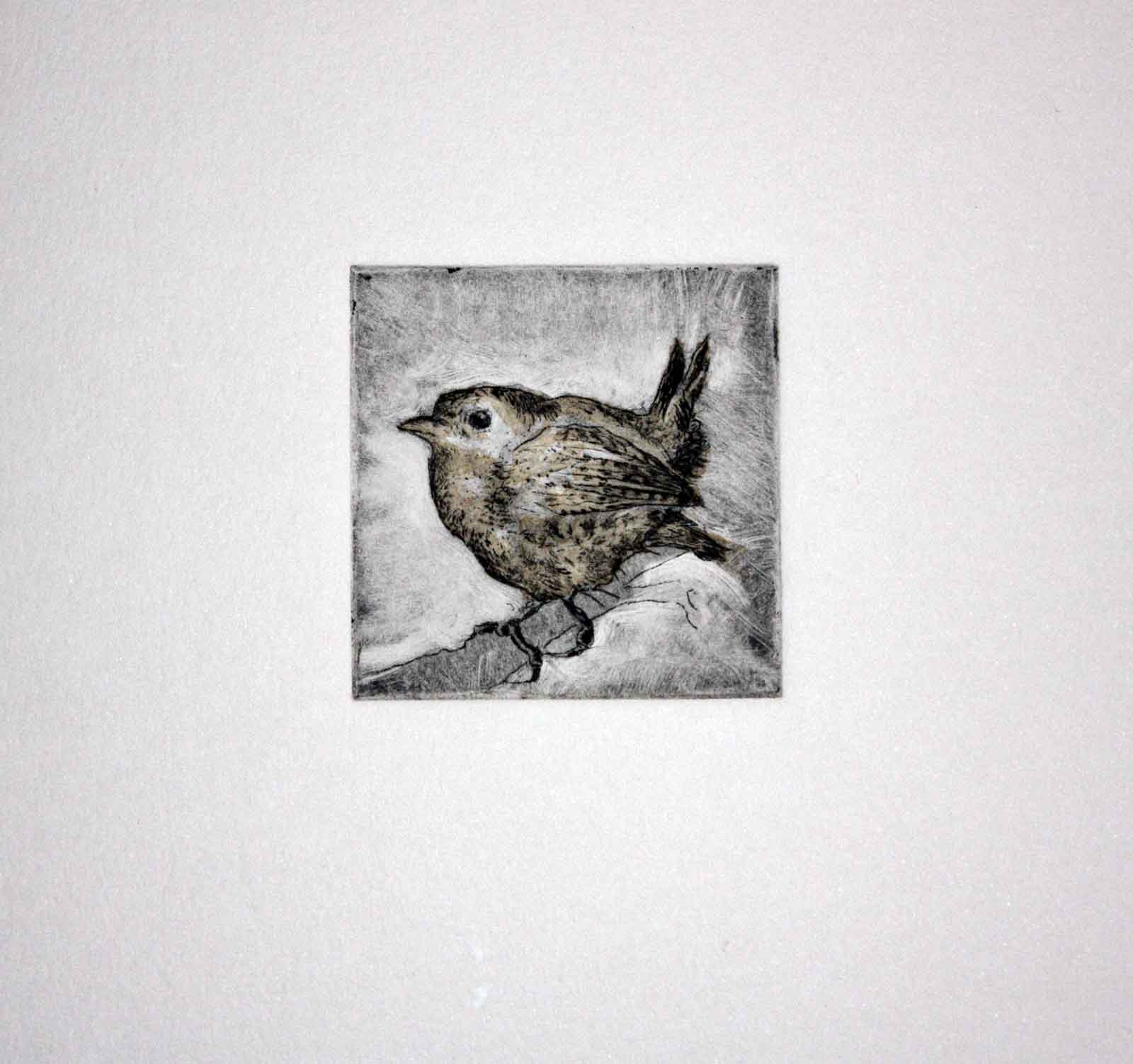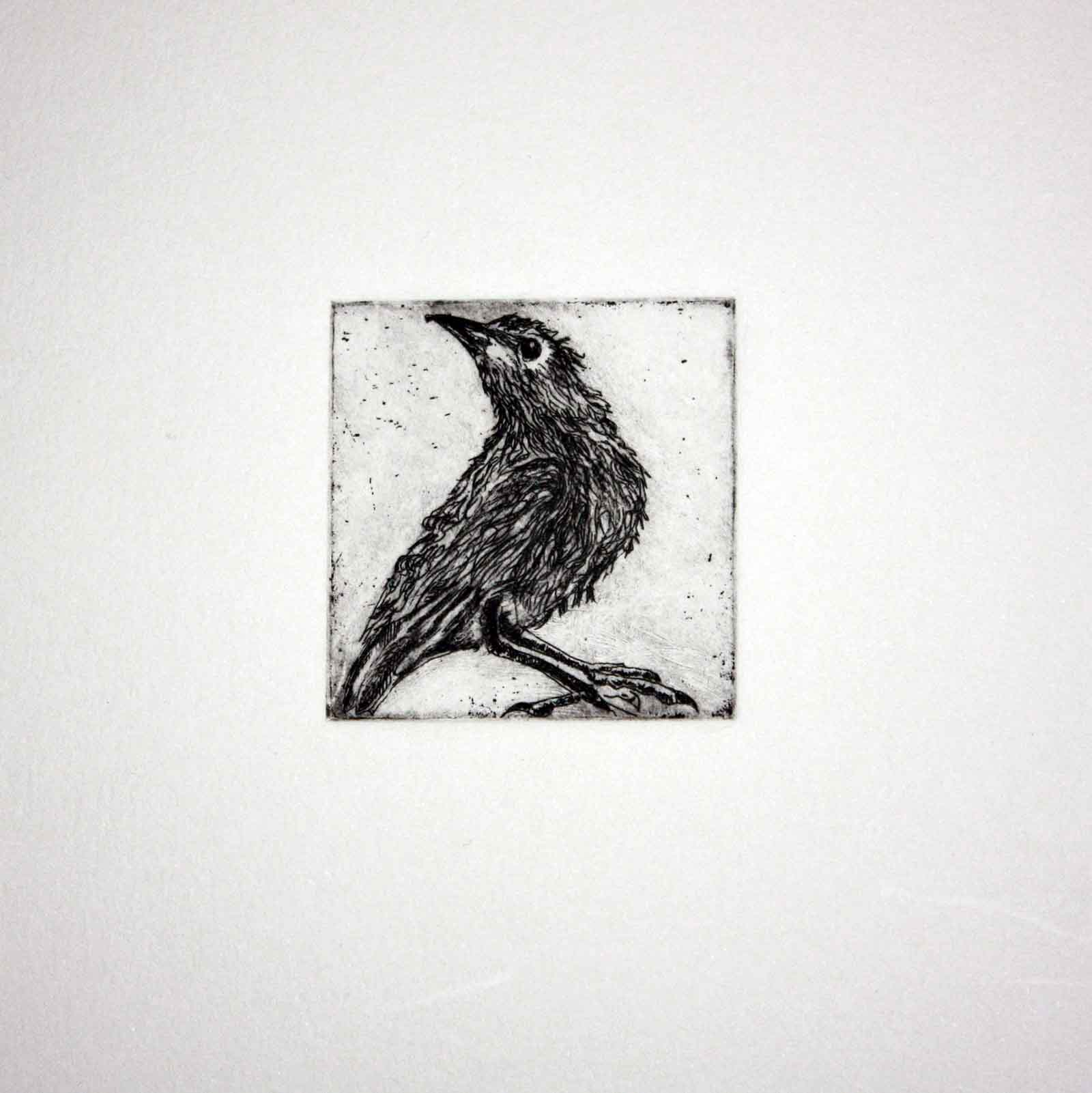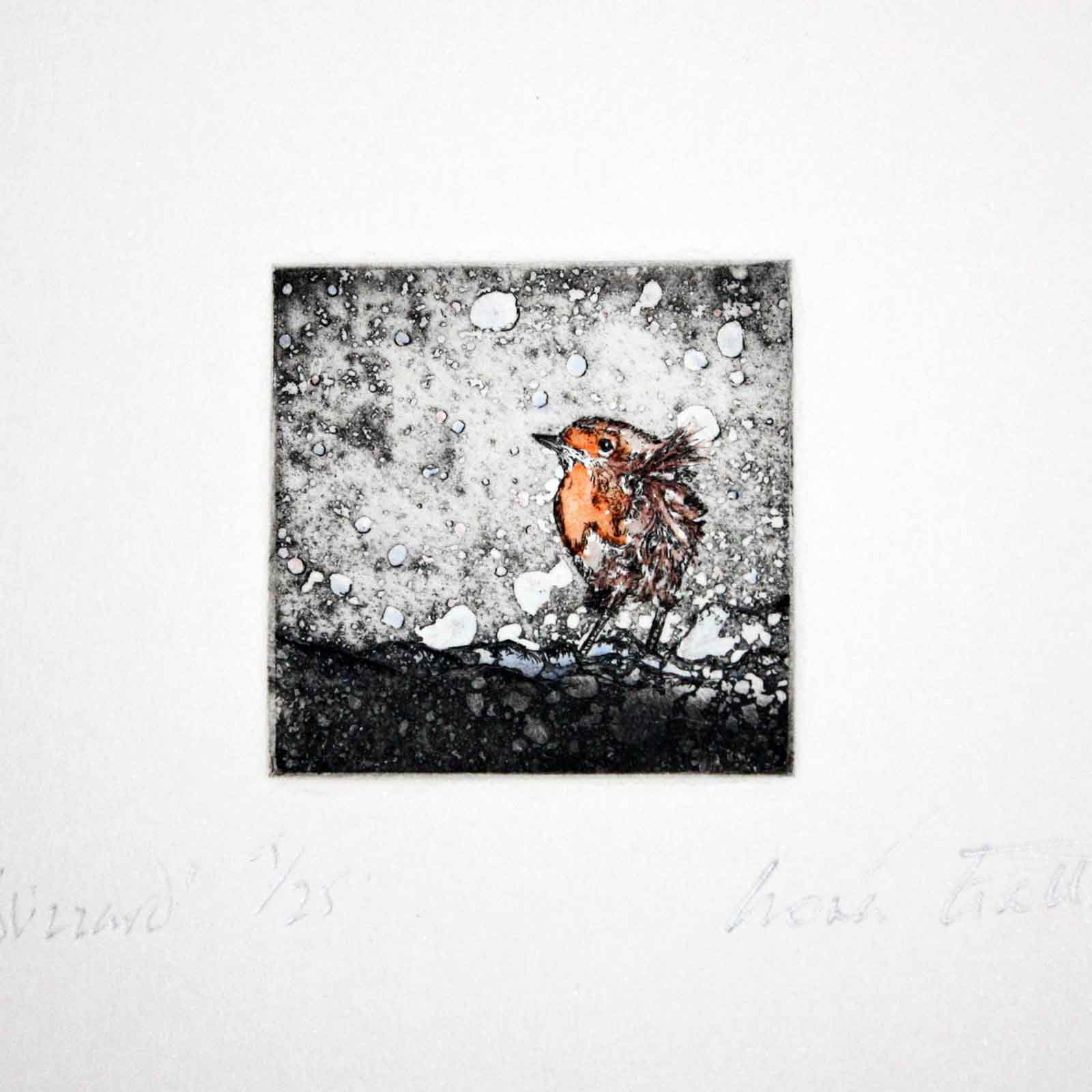 Blizzard' is an etching on copper using a 5 x 5 cm plate pressed onto A4 ivory Fabriano paper and hand tinted after printing. The processes used in studio include aquatint, masking with stopout and hard ground.
Peppy, the hand reared starling' was inspired by a chick who had fallen out of a nest in stables and was reared and cared for at home where he groomed us and sat on out shoulders. This image was etched into hard ground and then dry point used on a 5 x 5cm copperplate pressed onto Ivory Fabriano A4 paper.
Jenny Wren' was created after observing the wren in the garden during the winter months when it would come quite close and stop to look in.  The piece was created by etching into hard ground on copper, then after pressing the print was carefully tinted using a tea infusion.
Jenny Wren
Printed in 2015
Etching with Watercolour on ivory Fabriano
21w x 30h cm
Edition of 25
Framed
€150
Peppy The Hand Reared Starling
Printed in 2015
Etching with Watercolour on ivory Fabriano
21w x 30h cm
Edition of 25
Framed
€150
Blizzard
Printed in 2015
Etching with Watercolour on ivory Fabriano
21w x 30h cm
Edition of 25
Framed
€150